RoPieee supports the official 7-inch Raspberry Pi Touchscreen hardware to display Roon's current status. It also provides a set of simple controls (Play/Pause/Next/Previous) so you can manage your Roon experience from the touchscreen.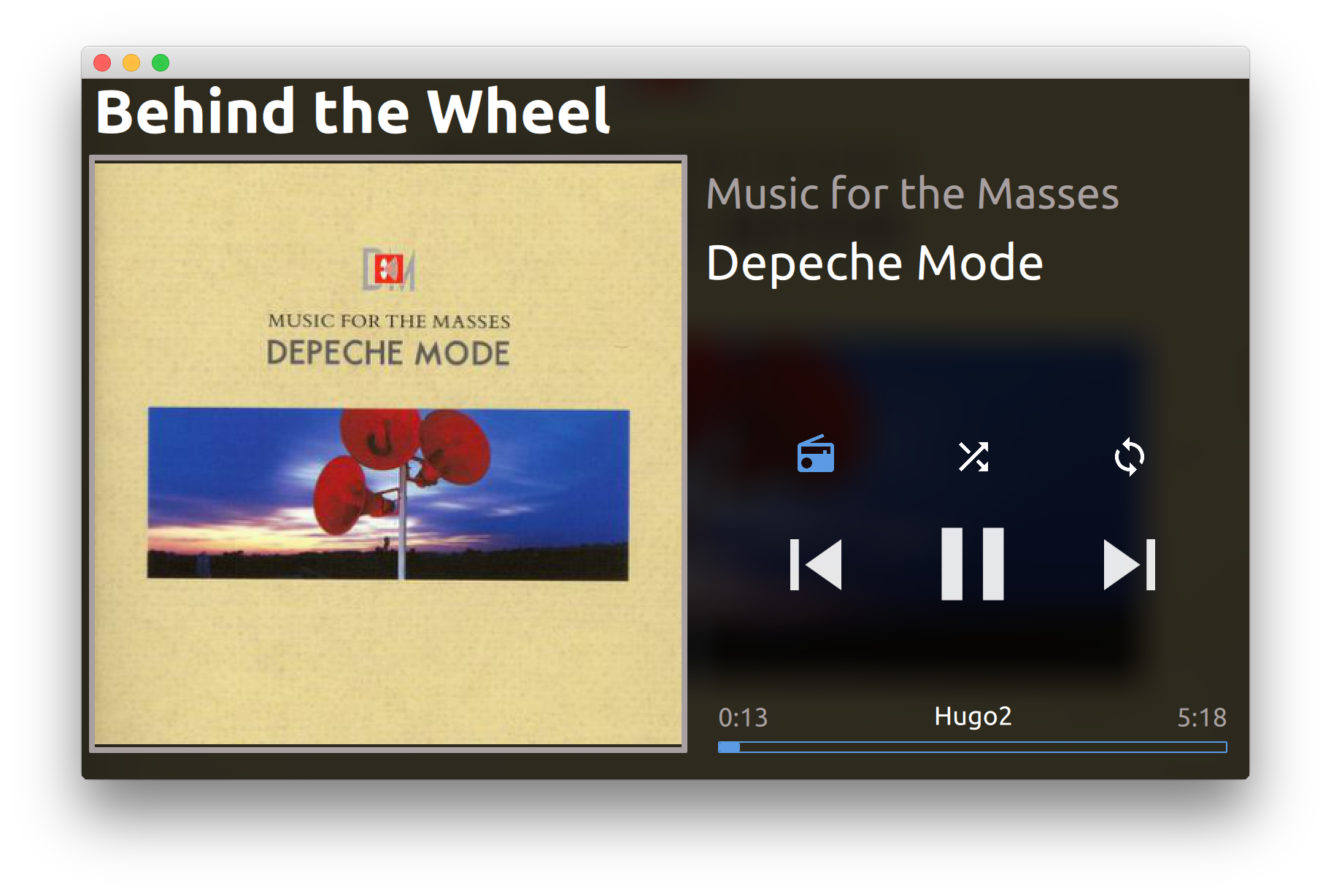 And the good part? RoPieee will detect the touchscreen during installation and will take care of the rest. You just need to configure a few things after installation (by visiting RoPieee's web page, see the 'getting started' guide) and you're done.
Settings
The touchscreen also has a few purely touchscreen related settings like brightness, scrolling etc. These specific settings you can access directly from the the touchscreen by pressing the right lower corner.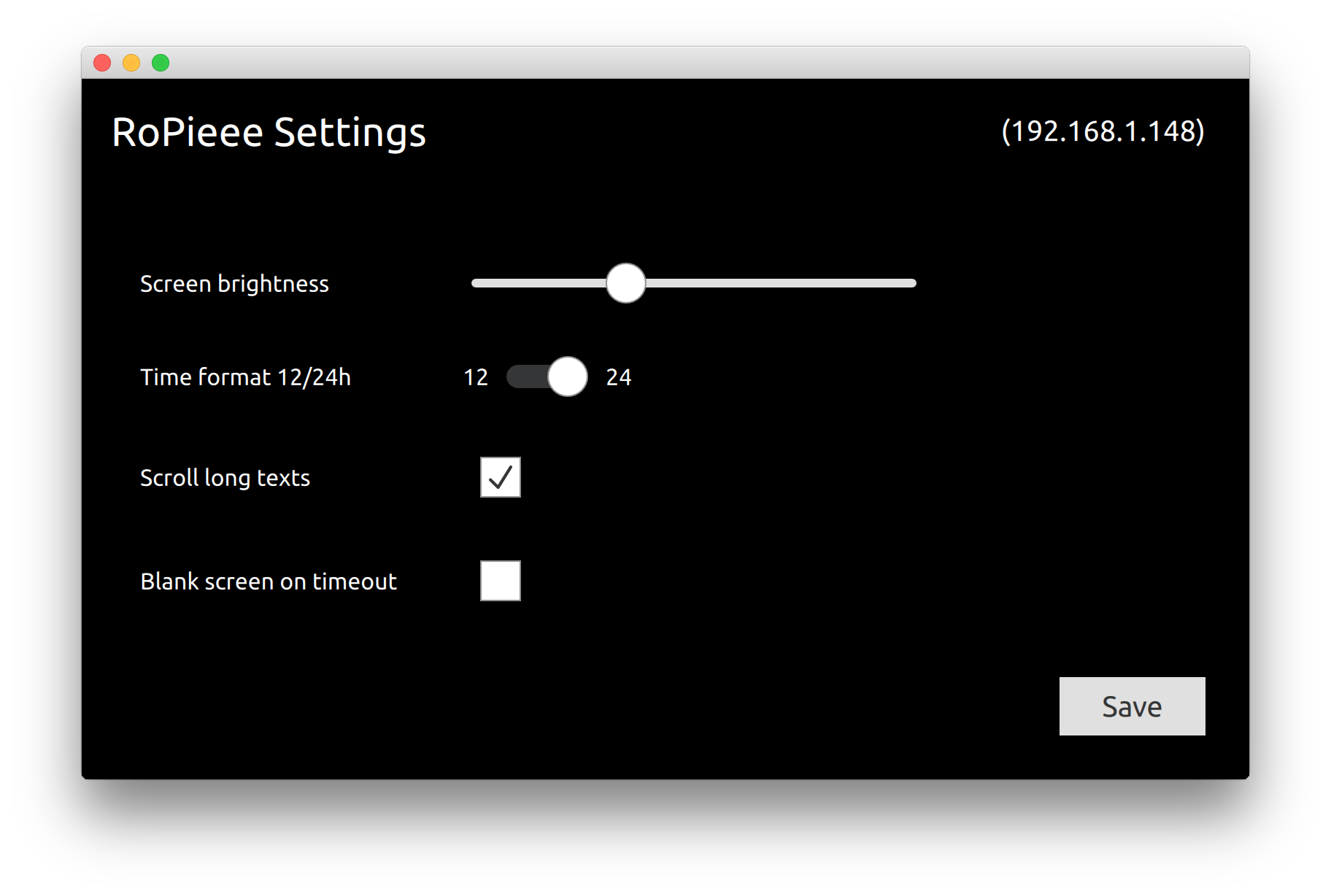 Have fun!